Get one-on-one training tailored to your schedule and interests!
Private lessons are the perfect solution for those who:
Have a special piece or specific project in mind (birthstone pendants, sentimental jewelry, other gifts).

Would like to make their own wedding bands.

Want to learn a particular skill (stone setting, resin inlay, etching, working with sea glass, etc.).

Need to meet a pre-requisite for an upcoming class.

People with tricky schedules.
Our Local Private Lesson Instructors
Lessons are available with our local instructors covering a range of topics, customized to student needs. You can request a particular instructor on the private lesson request webform. Otherwise we will match people based on interests and availability. This normally takes a couple weeks to organize.
On average, private lessons cost $50 - $100/hour which covers the instructor's time and studio use. Access to tools and soldering supplies are included. Project materials are separate and handled directly with the instructor. Most teachers prefer 3 hour lessons, but the actual length will be based on individual goals.
Make a request for private lessons today by filling out the form at the link below. 
Image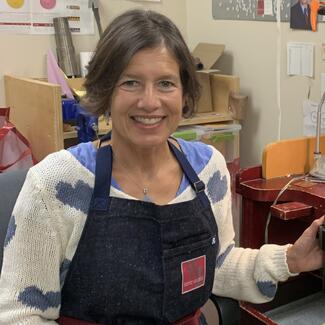 Wendy Jo New
Wendy produces fine contemporary jewelry and other metal designs in precious metals, often with the addition of gemstones, unique lapidary, resin inlay, and/or surface embellishments.
Techniques: Introductory skills and up; Wedding/Partner Rings; Soldering; Stone Setting; Special Projects and Specific Techniques
Availability: Weekdays; Weekends on limited basis for wedding/partner rings when weekday option is not possible.
Image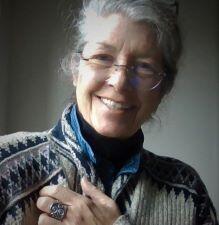 Emily Glimp
Emily is captivated by classic metalworking techniques. She makes jewelry and decorative objects from the silver alloys, copper, and brass, often adding semi-precious stones and/or unusual patinas.
Techniques: Introductory metalsmithing skills including soldering, basic forming, metal-texturing, and stone-setting; wire-working/chain, soldering, filigree.
Availability: Coming soon!
Image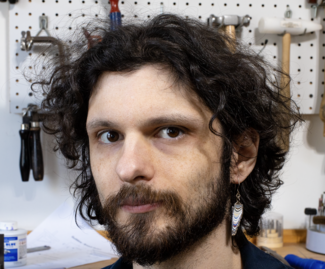 William Vanaria
William specializes in creating silver jewelry that incorporates unusual materials.
Techniques: Making brooches, wax working, fabrication, polishing, bezel making
Availability: Coming soon!
Image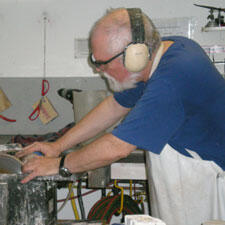 David Baird
David produces contemporary jewelry in precious metals and stone.
Techniques: Introductory skills, stone setting, soldering, welding, lapidary, rings
Availability: Coming soon!