Bruce Baker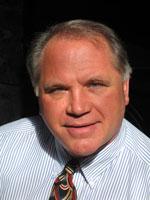 Bruce Baker graduated from Bowling Green State University, Ohio in 1975 where he received a Master of Arts degree in jewelry design and enameling. He and his former business partner Tom Baker were the creativity behind the jewelry design and production firm of Baker and Baker Inc. They collaborated throughout the decade of the 80's supplying many galleries, department stores and catalogs with gold and silver jewelry. He currently lives in Middlebury Vt. with his wife Nancie. Bruce owned and operated Middlebury Jewelry and Design for the past 17 years; in 2005 he sold his gallery so he could concentrate on his consulting business.
Bruce has lead over 500 workshops throughout the United States and Canada over the last 25 years on a variety of direct marketing related topics such as display, sales, and customer service. Bruce has a special talent for making his workshops relevant to the audience's needs. Those who have taken his workshops report phenomenal increases in sales as much as 20 to 30 percent (if they are willing to take an active role in the sales process). When Bruce is not on the road consulting he works as a jeweler.
Bruce has served as the secretary of the American Craft Council; he is currently serving on the board of directors for the Arts Business Institute. He is a contributing editor to "The Crafts Report" and writes a regular column on the subjects of booth design, craft merchandising and sales. He has conducted workshops for the Society of North American Goldsmiths and The Precious Metal Clay Guild, The Connecticut Farm Bureau, and the NE Direct Marketing Conference. He has been a speaker at the National Conference of the Association of Small Business Development Centers for 2002 (Nashville) 2003 (San Diego.) 2007 (Denver) and 2009 Orlando.