Wellness for Makers: Movement Series for Jewelers
Working at the bench can be taxing on the body. The way you move in your studio impacts how you feel. This workshop series is designed to teach you how to understand your common movements in the jewelry studio. Each session will be a mix of lecture and physical movements that target a specific area of the body and jewelry making practice. By the end of the course you will be ready to transform your studio practice. 
For more information about virtual courses, visit our Virtual Course FAQ page. 
Please read the Materials & Tools tab!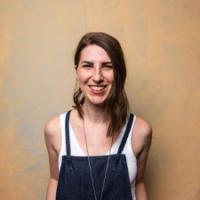 Missy Graff Ballone is the Founder and Podcast Host of Wellness for Makers! She is also the Author of Wellness for Makers: A Movement Guide for Artists. Her mission is to motivate and empower creatives, like you, through education, mindful-living, and movement! She uses her unique backgrounds as an Artist, Alignment-based Yoga Instructor RYT500, and Licensed Massage Therapist to make information about the body accessible to artists everywhere. Missy graduated with her MFA in Metals from the State University of New York at New Paltz and later decided to combine her backgrounds to bridge the gap between wellness and the artist studio practice. As an artist, Missy understands the aches and pains that go into having a creative practice. That's why she decided to use her specializations to create this wellness offering just for you!
Learn more about Missy at www.wellnessformakers.com.
The following $49 kit will be available for purchase through Wellness for Makers. Students who participate in this course can use the promo code METALWERXS2021 to get 15% discount on any items on the Wellness for Makers website through August 31! Kit items include: 
Hand & Wrist Kit
Harmony Roller
Other/miscellaneous items: 
yoga block or something similar in size
tennis ball