Striking Silver Earrings @ Weston AIC
This fun and fast paced workshop will cover two techniques for creating silver earrings that are simple to make and striking to wear.  The evening will begin with demonstrations on how to create links for two classic chain styles that will be adapted into a variety of earrings designs.  Students will learn some metalsmithing basics including forming, texturing, and finishing sterling silver.  Wrap up the evening by discovering how to create ear wires in order to bring (or wear) two new pairs of earrings!
*Please note: This workshop is happening offsite at the Weston Art and Innovation Center (about ten minutes from Metalwerx).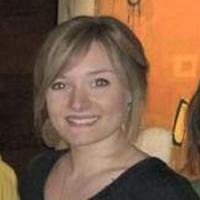 A Massachusetts native, Alanna is dedicated to educating the public about the history of the Decorative Arts. As an artist and metalsmith herself, she enjoys sharing the technical aspects of her craft with the community with hopes of perpetuating an appreciating for hand-made objects in age of the machine made. Her performative body adornments specialize in fabricating with non-ferrous metals.
Alanna received a BFA in Jewelry and Metalsmithing from Massachusetts College of Art and Design, graduating with Honors. She currently teaches classes at Metalwerx and MassArt. She also works at Metalwerx as their Marketing and Special Events Coordinator, is the Lead Gallery Educator for Family Programs at the Museum of Fine Arts, Boston, and an Artist Assistant for Venetia Dale.
All materials are included in the cost of the workshop. There will be 18g and 20g sterling silver wire provided for each student plus all tools necessary for completing the two pairs of earrings. 
Students should bring
writing utensil & notebook
glasses (if needed)