Soldering Big and Small
This virtual course will explain how to use a torch with two gases in many different soldering situations via the stick and pick-up soldering techniques, with a focus on perfecting small to large scale jobs.
We will cover the basics of soldering a simple hollow form, a small wire to a larger sheet, balls to wires and sheet, jump rings to larger pieces, jump rings as connecters, small open wire work, sweat soldering (applique), making a simple hinge, balling wire to use as a connecter/bead holder, soldering a bezel properly, and annealing. With a lot packed into a short amount of time, students will quickly learn how to use the heat of the torch to accurately accomplish these course objectives with thorough demonstrations and of course practice too! 
Please read the Materials & Tools tab!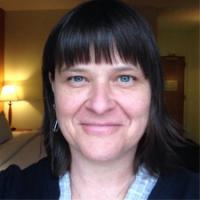 Joanna received her A.A.S. in Jewelry Design from the Fashion Institute of Technology in 1997. She has been a self-employed studio jeweler for 20 years, selling her work at craft & jewelry galleries and fine craft shows in the US. She has authored four books on making jewelry (all published by Lark Books), and her work been included in numerous publications, such as Metalsmith Magazine, Ornament Magazine, 20th Century Jewelers, and 500 Wedding Rings. She teaches jewelry making for metalsmithing groups, Craftsy.com, and craft schools, such as Penland School of Crafts, Arrowmont, and Haystack Craft School.
The following supplies will be used for course demonstrations and objectives. A suggested item and/or vendor has been provided below for reference. Click the vendor name (in red) to be redirected to a page where you can find the item. The quantities needed for each item are listed first and are estimated. If ordering, please be aware that some items may come in larger quantities than needed for this class. We recommend not opening an item's packaging until the day of the workshop. Student participation during or in-between class sessions is encouraged but not required - observers are welcome.
Metal/raw materials (note quantities are estimated suggestions):
Hand tools:
Torch setup (dual-gas torch is needed for course objectives):
Other/miscellaneous items: 
hard work surface

fan and open window - or ventilation system

safety glass - for debris and torch if needed

dust mask

tongs for pickle