Introduction to Enamel and Cloisonné
Welcome to the captivating world of enameling and cloisonné artistry! In this weekly introductory class, we'll explore enchanting techniques to create vibrant enamel pieces. Using transparent and opaque enamels, students will craft unique works through sifting and wet packing, techniques specific to the cloisonné process.
Student will start by designing and sketching their abstract or representational visions, shaping metal, and preparing for firing. Mastering enamel powder techniques, students will witness the mesmerizing fusion of glass on metal surfaces. Next, students will embrace the intricate art of cloisonné, shaping fine silver wires and adding vibrant hues to copper and silver canvases. After perfecting their enamel works, students will refine them using a sanding technique and water, evening and refining the artistic design. A final firing will then add a stunning luster for an extra crisp pop.
Finally, students will learn to skillfully set their finished enamel works into fabricated setting – handcrafted by each participant – fashioning exceptional pendants and other wearable art forms. Examples of settings will be available for inspiration.
Join us on this voyage into enameling and cloisonné, where vibrant colors and meticulous craftsmanship unite.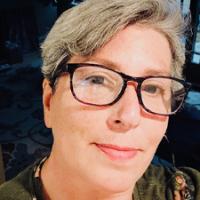 A graduate of The New England School of Art and Design, 1991, with a diploma in graphic design and illustration. Kara, knowing that she also had a love of 3-dimensional art and jewelry, began to teach herself metalworking. After much trial and error, she took classes at The Decordova Museum and The Cambridge Center for Adult Education. It was at these places she learned the basics and beyond of silversmithing. She then went on to become a metalworkers guild member at LEXART in Lexington, Ma. There she continued her metalworking journey, and discovered her real passion, enameling. Under the tutelage of an experienced member and enamellist, Kara learned the art of cloisonne'. She was so inspired by the process, she decided to take a "Summer With The Masters" program at Metalwerx with Linda Darty, an incredible experience, that further increased her skills and passion for enamel jewelry. In 2017 she became the enamel instructor at LEXART until 2020. She now works from her studio creating one of a kind cloisonne' enamel jewelry that she sells at various high end artisan markets throughout New England.
There is a $95 materials fee for this workshop payable upon registration. The materials kit fee covers use of Metalwerx's extensive Thompson enamel set and enameling consumables, tropical shine sanding stick set, Royal soft grip taklon brush, fine silver sheet discs, copper sheet discs, 3-point trivet, sawblades, KN-95 mask, sandpaper (grit 220-400), 20/0 paint brush, paper towels, sets of spoons, color pencils, double stick tape, tweezers, sewing scissors, and other miscelaneous studio materials needed for course objectives.
The instructor will provide cloisonné wire for sale at $0.80 per foot.
Students should bring
their own fine silver or copper sheet metal and wire - kit has metal

their own non-leaded enamels - if they wish to use them

writing utensil and notebook

closed-toe shoes - required for all Metalwerx classes

apron

any hand tools you already own

a box/container for in-progress projects/supplies

snacks - if you get hungry! (Metalwerx has a fridge.)