Etching in a Day
Learn the art of photo-etching and other resist-style etching methods for brass, copper, and silver!  Students will learn how to transfer and add images to metal and then how to use both an acid bath and an electrolytic setup to etch the metal, leaving behind a desired image or pattern. 
In addition to etching all three metals, students will etch brass sheet to use as a roller printing plate for imprinting patterns onto other pieces of metal. The instructor will offer tips and tricks on the numerous steps of the etching process so that students can create perfectly etched jewelry and other pieces.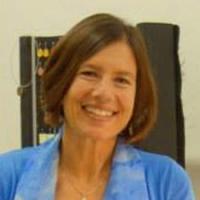 "Growing up, I always was mesmerized by sparkling gemstones and metals and I often incorporate something illuminating into my designs. Whether or not I intricately plan a jewelry piece in advance of producing it or just spontaneously fabricate one as I go along, the result is inevitably something that is unique with a contemporary flair that complements, rather than overwhelms, a wearer. When designing jewelry or other metal work, I always think about whether I would wear it, use it, and/or display it. Anyone who knows me sees a reflection of me in what I design.
I produce fine contemporary jewelry and other metal designs primarily in the precious metals of gold, silver, palladium, and platinum. These are often further defined with the addition of texturing, gemstones and other unique lapidary, or resin inlay. I also manufacture photo-etched metal jewelry and etched cover plates that are attached to journals or are framed--wedding invitations, bar and bat mitzvah invitations, baby announcements, and the like.
In addition to participating in art shows, sales, and doing commission work, I love providing instruction in jewelry design and metal fabrication. My work can be seen and purchased at galleries and stores, as well as in my own online store. Designing and fabricating engagement and wedding bands and other jewelry, often with people's stones, is particularly meaningful to me."
-Wendy Jo
There is a $65 materials fee for this workshop that is payable upon registration. The materials kit covers sterling silver sheet, brass sheet, copper sheet, numerous chemical solutions for etching, sawblades, and numerous other miscellaneous supplies to complete class projects.
Students should bring
Sharpie marker

high contrast graphics (instructor will email)