Chunky Tube Set Rings with Flush-Set Stones
Tube settings are a tubular bezel style setting that is idyllic for the setting of faceted stones, as it creates both a secure but delicate looking hold with a contemporary aesthetic. This weekend long workshop will teach students how to make tube settings using pre-fab bezel cups, how to make their own chunky tube settings from thick-wall silver tubing, and how to make custom tube settings from bezel wire strip or thin sheet metal for oddly shaped faceted stones. This class will then go one step further as students learn the more advanced flush setting technique – a method of trapping stones flush with the surface of the metal, creating a seamless look with a pop of sparkle.
The jewelry focus for this workshop will be placed on creating a tube-set ring with flush set elements on either side of the shank. The class will also discuss modifications on various flush settings and tube bezels. By the end of the workshop students should have a thorough knowledge of both flush and tube settings and multiple rings and/or samples to take home.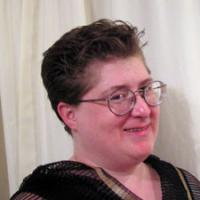 Joy Raskin has been a silversmith since 1984 and has exhibits throughout the United States, Ireland and New Zealand, showcasing both her jewelry and flatware designs. Joy is a native of New Hampshire, having attended public schools in Manchester and Concord and was accepted as a member of the League of NH Craftsmen while still in high school. She received her BFA from the Rhode Island School of Design and her MFA from the University of Massachusetts Dartmouth. Joy is an instructor at Metalwerx in Waltham, MA, The Craft Center in NH, Sharon Art Center, and many other schools.
Joy has received many awards for her work. She was commissioned by the NH State Council on the Arts to create the Cultural Access Award for the Governor's Awards in the Arts in 2001. Her work is included in many collections, including the White House and Smithsonian Institution. Joy's work is found in multiple galleries throughout New England, including the League of NH Craftsmen Galleries, Boston Society of Arts & Crafts, Guilford Art Center, Millbrook Gallery, and others.
There is a $80 materials fee for this course payable upon registration. The materials kit includes sterling silver tube bezel, sterling silver round wire (8g, 4g), sterling silver half round wire (8g), fine silver sheet metal (26g), round cz (2mm, 2.5mm, 3mm, 6mm, 8mm), oval cz (6mm x 8mm), 90° hart bur (3mm), round bur (2.3mm, 2.7mm, 5.9mm), setting bur, (2.4mm, 2.9mm, 6mm), as well as other miscellaneous items needed for course objectives.
Students should bring
sketchbook, pen, and pencil

reading glasses - if needed

stones to set

closed toe shoes - required in Metalwerx studio