Chain Maille Earrings @ Weston AIC
The Byzantine chain maille weave pattern is a classic jewelry weave that serves as the basis for other more complicated weaves. Its versatility opens a world of design options and it is often paired with the Mobius unit to create the classic Byzantine Rose pattern. Students will learn how to construct the Byzantine weave and the Mobius unit by making 2-3 pairs of earrings during this workshop.
*NOTE: This workshop is offsite at the Weston Art and Innovation Center (about ten minutes from Metalwerx). Click HERE to visit their website for directions and information on parking.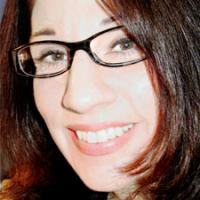 Jewelry designer and author, Karen Karon, has been weaving maille for well over a decade. She teaches chain maille and scale maille classes and workshops at Metalwerx School for Jewelry and Metal Arts, at local venues, and also provides private chain maille/scale maille instruction. In addition, Karen is a certified PMC (Precious Metal Clay) artisan. Karen has written articles for Art Jewelry, Bead Style, Bead&Button and Step by Step Wire Jewelry magazines and is the author of Chain Maille Jewelry Workshop and Advanced Chain Maille Jewelry Workshop, both published by Interweave. Her jewelry can be purchased at Loveday in West Concord, MA.
See Karen's work on her website (karenkaron.com) or visit her on Facebook and Instagram.
There is a $15 materials kit fee that is payable upon registration. The many necessary jump rings as well as findings for this workshop will be provided for each student, plus all tools necessary for completing the projects will be available. 
Students should bring
writing utensil & notebook
any personal jewelers pliers you might like using
glasses (if needed)