Basic Metallurgy for Jewelers: Metal Health Seminar
Understanding metal properties and attributes allows jewelers to both plan for and solve problems. This information-dense virtual workshop explains metal structures, annealing, firescale, melting, alloying, casting ingots, making sheet and wire without cracking (and how to fix it when it does), age-hardening (making alloys harder using heat), metal casting issues, and the perils of oxygen. Metal crystal structures are well explained and how to make them bigger (generally bad) and smaller (generally good) with additionally be addressed. This class focuses on just enough science to improve your metal working, without too much nerdy detail! Students can expect to develop a better holistic understanding of your material and will be able to preempt numerous situational happening during the making process!
There will be an Open Studio Hour at 6:00PM Eastern Time on Tuesday 5/2/23 for advice, extra discussion, and troubleshooting.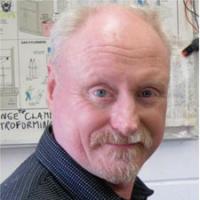 Charles Lewton-Brain studied and worked in Europe and North America. He lectures and publishes internationally on his research into rapid manipulation of metal and it's surface for artistic and manufacturing purposes. He invented Fold-Forming, an internationally reconized new approach to working sheet metals. Head of the Jewellery/Metals Program at the Alberta College of Art and Design, he writes, exhibits and works in his studio. He is President of the Canadian Crafts Federation. He thinks of himself as an artist who works primarily in the context of body ornament. He is a founding partner in the world's largest free educational web site for jewelers, ganoksin.com and has over 700 pages of his writing there.
Students do not need to have or purchase any materials in preparations for class. The instructor will thoroughly cover any content included in class seminar.