Image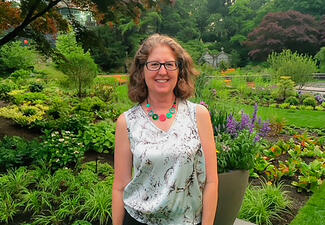 We are thrilled to announce that Jenny Gilbert will be the new executive director of Metalwerx starting in February 2023. Jenny brings a wealth of experience in cultural and nonprofit leadership, fundraising, and program development to the team.

Jenny comes to Metalwerx from Mount Auburn Cemetery, where she was responsible for fundraising and audience engagement. She also created and managed their Artist-in-Residence program, the first in the United States at a historic cemetery and a model for nonprofit organizations.

In her own words, Jenny notes: "I am thrilled to be joining the team at Metalwerx. Throughout my career, I have been dedicated to strengthening organizations by creating opportunities to support and promote visual and material culture. I am eager to help further establish Metalwerx as a premier school and studio for jewelry and metalworking."

In addition to Jenny's experience at Mount Auburn Cemetery, she served as Curator and then Executive Director of the New England Quilt Museum, where she was responsible for exhibitions, collections, publications, and programs. Jenny holds a Master of Arts in Art History from the University of Massachusetts and a Bachelor of Arts from Carnegie Mellon University. She has lectured at the Museum of Fine Arts in Boston, Sotheby's Institute, and Mount Auburn Cemetery; curated exhibits in Massachusetts, Vermont, and Tokyo; and has a long volunteer service record with nonprofits around the greater Boston area.

"Jenny's diverse background and strong skills in fundraising and program management are the perfect combination for the Metalwerx organization" noted Sharon Lawler, chair of the board of directors, "We are delighted to have her forging Metalwerx's next chapter."

We look forward to introducing you to Jenny when she officially starts next month. Shing Hsieh will continue as interim executive director until then and the Metalwerx staff and board will work closely with Jenny in the coming months to ensure a smooth transition. In the meantime, please join us in welcoming Jenny to the Metalwerx community!
Photograph credit: Jennifer Johnston