Stone Carving at the Bench
Interested in learning to manipulate stones, but not sure where to find the space or machinery? This virtual course offers participants the chance to learn lapidary techniques for carving stones from the comfort of their own studio bench! No large lapidary equipment required! Students will be shown numerous diamond bits to achieve a variety of designs and textures in their stones, as well as how to polish those carvings using a rotary hand piece.
Ryan will also show students the process for creating laminations and will cover the steps for creating gold inlay designs in stones, such as those depicted in his "Gold Bubble Collection", for which he won a Saul Bell Design Award! For this course, students should be very comfortable using a rotary hand piece!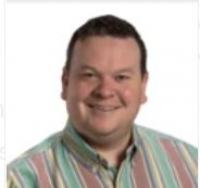 "Participation in the arts was always important to me growing up. A strong arts program in high school influenced my decision to pursue a degree in the arts. I chose the arts program at Bowling Green State University in northwest Ohio where I discovered and fell in love with metals. I was introduced to many artists, including Michael Boyd, who became an inspiration for me.

Upon graduation I apprenticed for Michael Boyd at his studio in Colorado. That experience turned into an eight year adventure that continues today. It was with Michael that I learned to work with and manipulate stone, adding a new element to my love of jewelry design.

Since being in Colorado I have started my own business, Ryan Gardner Designs. I now showcase my work in galleries across the country. I love working with combining stone and metal in new ways creating works of art for people to enjoy in their daily lives."
Learn more about Ryan and his work at www.ryangardnerdesigns.com.
The following supplies will be used for course demonstrations and objectives. A suggested item and/or vendor has been provided below for reference. Click the vendor name to be redirected to a page where you can view the item. The quantities needed for each item are listed first. If ordering, please be aware that some items may come in larger quantities than needed for this class. We recommend not opening an item's packaging until the day of the workshop. Student participation during or in-between class sessions is not required - observers are welcome.
Metal/raw materials: 
various clear stones - glass cabs work well for practice (Amazon)

1 x gold or silver leaf - not Keum-Boo foil (Rio Grande)
Hand tools:
Other/miscellaneous items: 
glass dish with flat bottom - for water

vaseline

toothpicks

q-tips

little cups - for epoxy and powder (1oz work best)

hard work surface

fan and open window - or ventilation system

particulate dust mask

safety glasses 

pencil, Sharpie, notebook - for notes

rags/towels