Selling Jewelry Online and Creating a Content Strategy
Ready to put all those awesome jewelry pieces you've been creating out into the world but aren't sure where to start? This virtual, seminar-style workshop will cover everything you need to know about selling your jewelry online! Liz will walk you through creating a consistent content strategy that is both manageable and effective. Students will learn about how to leverage email marketing and social media to sell their jewelry.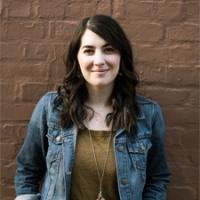 Liz Kantner's true passion is working with independent jewelry artists to help them thrive in the modern marketplace.
While not an artist herself, Liz has the utmost appreciation for fine jewelry makers and loves to work one-on-one with her clients to help them tell their authentic stories and achieve success. She particularly enjoys the opportunity to work with emerging designers who have unique vision and a contagious passion for the work they create. ​
Before finding her way to the jewelry industry, Liz studied Marketing and Communications at Drexel University. Already blogging in her spare time, Liz's post-graduation entrance into the world of professional marketing led Liz to discover the possibilities of combining her marketing education with her affinity for social media. She shifted focus to Digital Marketing and soon found herself with accounts for large brands like Black & Decker. ​
A cross-country move led Liz to her first jewelry industry job: Digital Marketing Manager for legendary jeweler Todd Reed in Boulder, Colorado. During her years at Todd Reed, Liz fell in love with the jewelry industry. She worked on advertising, public relations, sales, and trade shows, all while also enjoying a front row seat to the jewelry design and making process. The position was a joy but eventually Liz couldn't ignore the urge to spread her wings. ​
Liz left Todd Reed to launch Stay Gold in 2016. She moved to Asheville, NC, and started accepting jewelry brand clients and freelance work. She has worked for trade shows: Liz curated the New Designer Gallery for JA New York and the Designer Jewelry section of Premiere. She's been featured in Forbes, JCK Magazine, INSTORE Magazine, and National Jeweler. ​
When she's not thinking about jewelry, Liz loves reading contemporary fiction, listening to pop-punk and hugging her pups, Elliott Sniff and Conor Obarks.
Find out more at www.lizkantner.com!
Students should bring
notebook and writing implement for notes

Instagram and Facebook downloaded - optional prior to class