Pulse Arc Welding Lesson w/ Wendy Jo New
Pulse arc welding lessons open from January through December.
Tuition covers 6 hours of instruction and practice time with Wendy Jo New. These dates and times are flexible and can be adjusted directly with the instructor after registration has been completed. Please contact us at [email protected] if you have any questions.
Micro pulse arc welding is widely known to be a useful tool to increase efficiency with basic bench tasks such as ring sizing, connections near heat-sensitive stones, and repairing porous castings. It works well on gold, silver, stainless steel, titanium, platinum, and copper, whether connecting tiny jewelry components or larger elements for small metal sculptures. Our pulse arc welder can go well beyond these general jobs to include tacking complex pieces before soldering, welding long seams for hollow construction, and connecting dissimilar metals such as titanium to gold.
We have designed a hands-on private class that covers a wide variety of weld tasks and tricks possible to enhance student's current process. Our tailored certification gives students time to practice applications so they can become qualified to rent time on our Orion 200i Welder.
Each student will start out learning the principles and maintenance of micro Tungsten Inert Gas (TIG) welding. Weld preparation, shaping electrodes, weld settings, and finishing methods will be covered through a series of exercises to develop skills and techniques. Demonstrations and student practice will cover most used tasks; attaching an earpost, sizing a ring, closing jump rings, different joint types, balling the end of a wire, spot welding, filling porosity, attaching bezels and settings, using filler wire, and any special advanced requests that we can accommodate.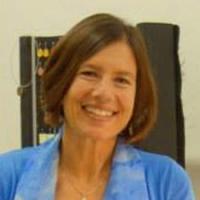 "Growing up, I always was mesmerized by sparkling gemstones and metals and I often incorporate something illuminating into my designs. Whether or not I intricately plan a jewelry piece in advance of producing it or just spontaneously fabricate one as I go along, the result is inevitably something that is unique with a contemporary flair that complements, rather than overwhelms, a wearer. When designing jewelry or other metal work, I always think about whether I would wear it, use it, and/or display it. Anyone who knows me sees a reflection of me in what I design.
I produce fine contemporary jewelry and other metal designs primarily in the precious metals of gold, silver, palladium, and platinum. These are often further defined with the addition of texturing, gemstones and other unique lapidary, or resin inlay. I also manufacture photo-etched metal jewelry and etched cover plates that are attached to journals or are framed--wedding invitations, bar and bat mitzvah invitations, baby announcements, and the like.
In addition to participating in art shows, sales, and doing commission work, I love providing instruction in jewelry design and metal fabrication. My work can be seen and purchased at galleries and stores, as well as in my own online store. Designing and fabricating engagement and wedding bands and other jewelry, often with people's stones, is particularly meaningful to me."
-Wendy Jo
There is a $40 materials kit included with this lesson.The kit includes filler wire, copper in various gauges and dimensions, copper jump rings, sterling silver in various gauges and dimensions, sterling jump rings, ear posts, prong settings, a ring blank, fine silver bezel wire, and various other tools needed to complete assignments. 
Students should bring
Repairs: students can bring additional repairs
Gold wire, sheet, or scrap
Silver castings to fill porosity